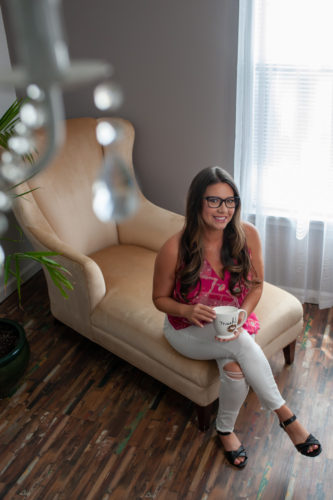 Melanie Fuller is a NC Licensed Esthetician trained to perform Facials, Chemical Peels, Microdermabrasion and LED Light Therapy. Benefit Trained Brow Expert, and a Professional Makeup Artist. Graduated top of her esthetics class at Miller-Motte and was Lead Esthetician while in school.
Starting out her career with a focus on makeup, she developed years of experience in cosmetics as a freelance makeup artist for Clinique, Cargo and Benefit. Melanie, with her husband Glenn and two children, moved to Wilmington in 2011 where her interest in film started. She began doing background acting in local productions including Revolution, Under The Dome, Sleepy Hollow, Eastbound and Down, Tammy, The Remaining and Secrets and Lies. Her makeup and film background led her to being hired as the Head of Makeup Department and Co-Producer of the local feature film The Hollow Oak which premiered in the Fall of 2015.
She enjoys doing makeup for headshots, print ads and local commercials for local production companies and many Wilmington photographers. In 2012 she opened her own esthetics business in Wilmington called Kiss and Makeup.There she offers makeup lessons and application, facials, chemical peels, body waxing and specializes in eyebrows. Constantly educating herself on progressive treatments and products to provide current knowledge to make sure you and your skin are always healthy and beautiful.